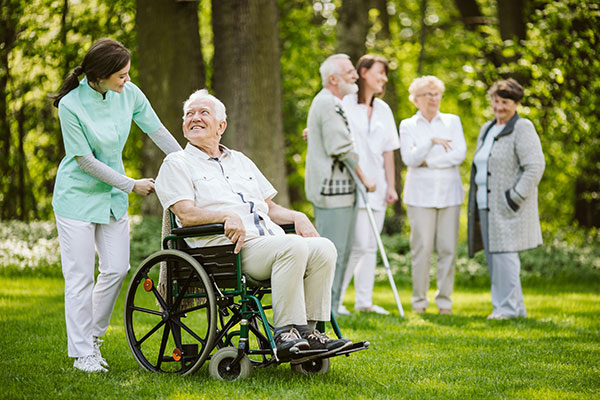 1st Choice Mobility Products Inc. has been serving the mobility equipment needs of BC's Lower Mainland since 2011. We understand that those needing our services are facing uncertain challenges and our specialized staff are here to help guide you to making informed decisions. We work with you and your prescribing therapist to ensure your needs are met in a safe, respectful, and pressure-free manner.
Selecting an appropriate wheelchair, for example, can seem a daunting task. While no equipment can fix everything, the correct wheelchair and seating configuration can greatly improve a person's quality of life, reduce pain, and even promote healing. Multiple factors must be taken into consideration. Proper sizing, weight capacity, wheelchair weight, type of chair, axle position, cushion, backrest, how and where the chair will be used, and other things can make dramatic improvements in a client's ability to move the chair or remain seated comfortably for extended periods. The wrong selection of chair and seating components can limit a person's independence, lead to increased pain and discomfort, adversely affect circulation, and even lead to pressure wounds.
Making a purchase based on an afternoon spent in a store setting can lead to errors and regret. We want you to feel confident and at peace about your selection. For this reason, we work closely with your Occupational Therapist (OT) to configure the wheelchair to your specific personal needs and bring it to you to trial in your home setting. This ensures a more accurate assessment and provides reassurance that it will actually meet your needs in your home setting.
Our seating specialists are all trained in service as well. This means that adjustments and minor repairs can often be completed on site saving time and money. Additionally, we have a dedicated service technician department to take care of any maintenance or service needs that may arise.